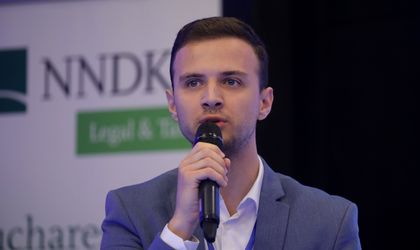 Dan Oros, Google Romania's Marketing Manager, was a speaker on the first panel of Day 3 of Business Review's Foreign Investors Summit, 'Multinationals harnessing growth of the entrepreneurial ecosystem,' and spoke about the opportunities offered by his company to Romanian startups.
For startups in an early stage of development, Google Romania has designed Grow with Google – Atelierul Digital, which offers free courses and tools as well as mentorship that help those interested to develop their business. " According to Oros, his company regards startups as partners. "Our business model is one that makes it possible for us to succeed when startups succeed. We want as many startups as possible to succeed, because they use our products. A lot of companies see startups as a competitor but we see them as a partner."
"The most important thing startups want from us is know-how," Oros said. "Our business model is based on helping these startups grow, choose markets based on data and not on intuition and access to products" "Depending on the development phase, they should look for Grow Romania, Atelierul Digital, if they are in the initial phase of development. And of they are further down on the path, they should get in touch with someone from the Google team," he told the audience.
Referring specifically to tools available to Romanian startups, Oros singled out Google's Market Finder, a tool that measures the appeal of a product on specific markets based on searches. "We have a tool that tells you where your product is sought for, based on searches. This tool, called Market Finder, is free but it is under utilised by Romanian startups."
Regarding startups involved in sectors other than tech, Oros believes that they can also benefit from digital skills. "Even if a startup is not active in technology, knowing how the online works is crucial for them too. And we offer them all the tools they need," he concluded.