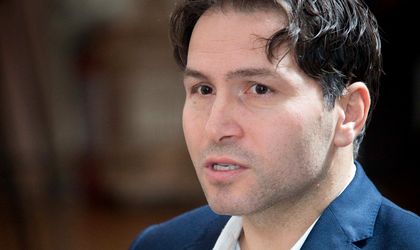 Dan Badin, partner at Deloitte Romania, the professional services firms, suggested that the raft of fiscal changes approved by the government this year, without impact studies and proper consultations, have hit the confidence of investors in the country.
"We see a drop of the investment appetite of companies in Romania or of those looking to invest in Romania," said Badin.  He went on to say that in 2017 there was a "historic low in the discussions between the government and the business environment in the legislation field."
"The demonization of multinationals harms the country overall," he added.
In late 2017, the government has approved a series of emergency ordinances that brought significant amendments to the fiscal legislation. For instance, the payment of social security contributions will be moved from companies to employees as of January 2018, while the VAT split system will become mandatory. The emergency government decisions comprising the changes have to be approved by the Parliament and Deloitte experts forecast this could happen in the first months of next year. While under debate in Parliament, these changes could be amended. For instance, MPs have proposed to make the VAT split system mandatory only for distressed firms.
"We don't know exactly how the fiscal legislation will look like starting January 1 2018," said Badin.
The Deloitte partner explained that one of the main issues in the fiscal field is the unreformed fiscal agency ANAF. Although ANAF has an ongoing modernization program backed by the World Bank, until now only 20 percent of it has been achieved. The whole modernization program, which includes a massive upgrade of the IT infrastructure, should be completed by 2019.
He added that Romania's tax authority should focus more on tackling the black economy so as to collect additional revenue to the state coffers.