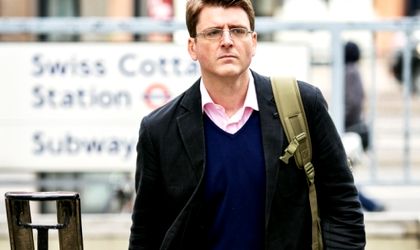 The Nova Group Investments initiated on 21 June 2016 arbitration proceedings against the Romanian state demanding compensation for "the systematic destruction of its investments in Romania by the application of the Government of Romania of extraordinary measures that are against the law".
The measures include arbitration activities enforced by state representatives, as well as "the criminal conviction on political grounds and inhumane detention of Dan Adamescu, president of the group of companies as well as the criminal prosecution of his son, Alexander Adamescu", The Nova Group representatives said in a press statement.
According to the statement, the Romanian state convicted Dan Adamescu to more than 4 years in prison on false accusations then issued an extradition request for his son, Alexander Adamescu, an UK resident, to wrongfully accuse him of the same crimes as his father.
The liquidator of Astra has demanded from the company the immediate repayment of intra-group loans towards the holding that owns Romania Libera, Medien Holding, and – according to directives – rejected proposals for reimbursement before pushing forward insolvency proceedings and liquidation of the Romania Libera newspaper and of Medien Holding. DNA froze Nova Group shares for most of the assets held by the group in Romania as "claimed support in the false prosecution launched against Adamescu, following the false bankruptcy of Astra which ASF is actually responsible of," the The Nova Group statement reads.
The defendant is the Romanian state, represented by the Minister of Finance. Alexander Adamescu informed the Romanian state regarding its intention to initiate the arbitration in August 2015.
Alexander Adamescu, the son of Romanian businessman Dan Adamescu has hired the lawyer Robert Amsterdam to fight back against what he deems the " politically-motivated persecution by the government of Romania".
Alexander Adamescu was arrested in London on 13 June 2016 before he was due to speak at a conference on the abuses of Eastern European countries of the European Arrest Warrant (EAW). Romania issued precisely such an EAW against Alexander Adamescu after being informed of his presence at the conference.
Alexander Adamescu, who has lived in London since 2012 and works as a playwright, denies all allegations raised by Romania's National Anticorruption Directorate (DNA).
Georgeta Gheorghe