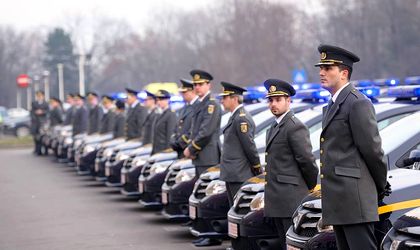 Korean ship builder Daewoo and railway operator CFR Calatori have both contested their inclusion on ANAF's list of debtor companies, stating that their debts are covered by the VAT refunds the state owes them.
According to s press release by Daewoo Mangalia Heavy Industries, the company had a payment arrear of RON 43.64 million at the end of April, while the VAT refunds owed to the carmaker reached well above, at RON 144.01 million.
According to the Fiscal code, "it is not considered that a taxpayer has outstanding tax liabilities if the tax liability amount recorded in the fiscal certificate issued by the tax authority is less than or equal to the reimbursement/sum to be returned," Daewoo underlines.
At the same time, CFR Calatori states that the sum with which it appears on ANAF's debt list is equal to the VAT sum to be returned, namely RON 10.8 million.
The company representatives state that ANAF announced CFR through official documents that there are no outstanding tax obligations due to the compensation of the two sums.
In this respect, CFR formally requested the correction of the ANAF list, receiving assurances that the situation will be remedied.
Natalia Martian