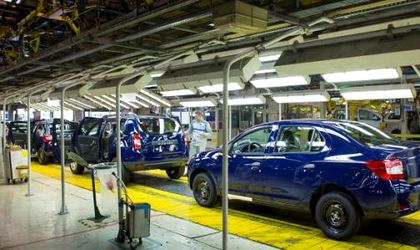 Car maker Dacia, owned by France's Renault, has seen sales go up by 4.9 percent in March, in the EU and EFTA markets, according to new data from the European Automobile Manufacturers' Association (ACEA) .
New registrations of Dacia vehicles amounted to 40,720 units last month, while in the same month of last year they stood at 38,808 cars. In the first three months, this figure exceeded 101,000 units, slightly up from the same period of last year.
Dacia has maintained its market share at 2.3 percent in March.
In the first quarter, Dacia has registered a 4.5 percent increase in car deliveries in Europe.
French groups Renault and PSA Peugeot Citroen have also seen their sales gain 8.9 percent and 1.1 percent, respectively. US car maker Ford grew its sales by 0.6 percent, while Volkswagen sold 2.3 percent more cars last month.
Sales of Fiat Chrysler Automobiles NV and Daimler rose by 13.3 percent and 11 percent, respectively.
Ovidiu Posirca