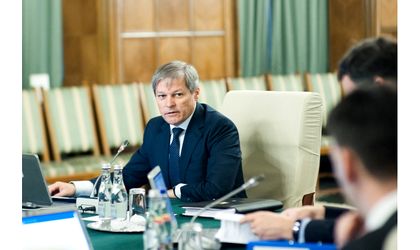 Romanian PM Dacian Ciolos denies that the purchase of Brancusi's modenist piece Wisdom of the Earth is unlawful, as claimed by chair of the Social Democratic Party (PSD) Liviu Dragnea.
In a Sunday Facebook post, PM Dacian Ciolos wrote a reply to Dragnea, saying: "No worries, Mr. Dragnea, the purchasing process of Wisdom of the Earth is proceeding in accordance with the law."
The PSD head had told broadcaster RTV on Saturday that the Ciolos Government "should pay after the elections for Wisdom of the Earth," for the fact that "Romania lost billions of euros in EU funds" for "the delayed subsidies in agriculture or for failing to cut the price of drugs by 35 percent." Dragnea also claimed that "prosecutors already seized documents from the Ministry of Culture, in relation to the Wisdom of the Earth."
The former PM Victor Ponta also launched an attack at the prime minister. The reaction follows a statement by Minister of Finance Anca Dragu, who argued that the Ministry of Culture does not have the funds to purchase the Wisdom of the Earth, as there is "no legal basis for it."
On the same topic, former president Traian Basescu took to his Facebook account to post a message criticizing the PM. "Dacian, you managed to humiliate Brancusi in his country. Now, that you made fun of yourself together with your government made of technocrats does not surprise anyone. That you used the clout carried by the Wisdom of the Earth for personal benefit is something the National Anticorruption Directorate (DNA) has prerogatives for. That you cannot really return the EUR 1.2 million raised through the subscription, this is also an issue that the DNA has prerogatives for.
"I firmly ask the Ciolos Government to provide explanations regarding the way in which the purchase campaign of Brancusi's sculpture Wisdom of the Earth was prepared and carried out. The 100,000 donors that were tricked and all Romanians have the right to find answers on behalf of the Government," Liviu Dragnea said on Monday, according to a statement by PSD sent to Agerpres.
Georgeta Gheorghe