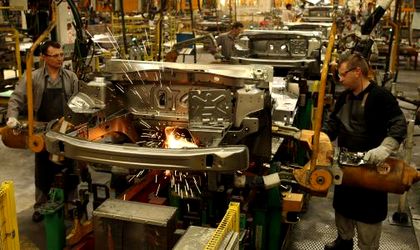 Car maker Dacia said that the production at its plant in Mioveni was partially stopped due to a cyber-attack, which might be linked to the WannaCry ransomware infection that hit computers in 99 countries.
UPDATE. Dacia announced on Monday that the production was restarted and the cyber threat was removed.
Dacia's site in Mioveni is currently the largest vehicle plant of French Renault Group, with 7,100 staff. Following the attack, some employees were sent home as the operations were partially suspended.
"Part of the production activity of Dacia Plant in Mioveni was affected by a malfunction of the informatics systems and many employees were sent home in the morning of Saturday, May 13. This measure was taken to prevent the extension of the malfunctions which, at first sight, are a consequence of the cyber-attack that unfolded at a global scale. A crisis cell was set up on Mioveni platform to evaluate the situation. We will provide further updates if we get additional information," said Dacia in a statement.
In 2016, the plant in Mioveni had an output of 320,239 cars and 42,371 painted car bodies, which were dispatched to Renault's plant in Algeria
The plant is organized in four production departments: Pressing, Bodies, Painting and Assembly. Dacia also has at Mioveni a mechanical and chassis plant that has over 3,700 employees. Over 65 percent of the plant's production is intended for export to plants within Renault and Nissan Groups. Dacia's mechanical and chassis plant is organized in four manufacturing departments (including 124 production lines): Aluminium, Engines, Gear boxes, Chassis, according to a presentation posted on the group's website.
Talking about the attack, the minister of communication, Augustin Jianu, said that government doesn't know how many public or private organizations were infected by WannaCry. Jianu said that the legal framework needs to be updated, in line with European legislation, to make companies and institutions report if they were victims of such attacks.
The Romanian Intelligence Service (SRI) said it only handled the security of public institutions and not of private entities. The SRI said on Friday that it foiled a cyber-attack that targeted the Ministry of Foreign Affairs (MAE).
According to the BBC, there are reports of infections in 99 countries, including Russia and China.
Among the worst hit was the National Health Service (NHS) in England and Scotland.
Cyber-security firm Avast said it had seen 75,000 cases of the ransomware – known as WannaCry and variants of that name – around the world.
The BBC said that the cyber-attack is was carried out using tools believed to have been stolen from the US National Security Agency (NSA)