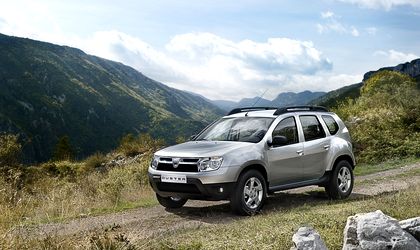 Dacia's production went down by 4.3 percent in the first quarter of the year to 170,430 cars, versus the same period of last year, according to the data published on Friday by the Cars Manufacturers Association from Romania (ACAROM).
The only model that registered a growth in production in the first semester compared with the same period of 2016, was Duster. The production of the best sold model of Dacia increased by 2.5 percent up to 106,038 units.
Sandero's production went down by 18.3 percent up to 25,435 units. Logan production decreased by 21.05 percent up to 16,469 units and Logan MCV production fell by 0.3 percent up to 22,488 units.
Romania registered the second big growth of new cars registrations from EU in the first five months of the year, of 23.3 percent to 36,978 units, an increase which was four times than the ones from EU, while Dacia deliveries climbed to the EU level by 10.6 percent to 192,352 units.