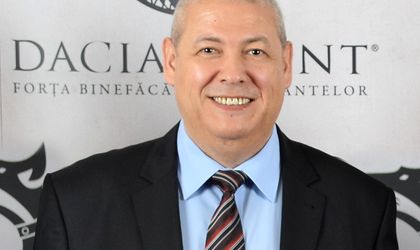 Liviu Ungureanu is the new general director of Dacia Plant. He was appointed on September 15.
Ungureanu was sales director at Dacia Plant for almost three years and has an experience in FMCG companies.
 "Three years ago when I accepted the challenge of entering a huge, complex market, with well defined rules such as FMCG, to a dynamic but in development country, such as the nutritive supplements, I was convinced that the accumulated experience will help me find viable solutions of sales growth. I am still sure that this company has not only a very high potential, but also a well defined place in this industry. Dacia Plant is more than a nutritive supplements producer, it's a creation team," said Liviu Ungureanu, general director Dacia Plant.
"Liviu Ungureanu has proved as sales director that he understands in depth the nutritive supplements market and his experience makes him identify and take advantage of the opportunities from this market," said Traian Ionescu, the  administrative director of Dacia Plant.
The new general director takes the role in a moment of growth for the company. The turnover of Dacia Plant had a growth of 12.5 percent in the first eight months of the year, compared with the same period of the last year, which means a sales growth of over RON 2 million.
The growth is due to the measures taken by the company, such as adapting the products portfolio to the specific of each selling channel, the identification of clients' needs, the increase in products range and a more aggressive trade marketing.
Georgiana Bendre