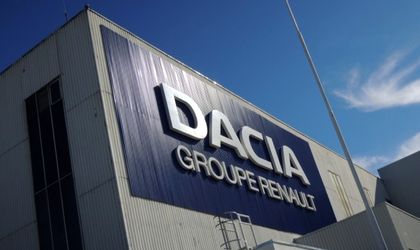 Dacia is on 60th place in the rank of most valuable auto brands worldwide, made by Brand Finance Auto, evaluated at USD 1.5 billion, according to Mediafax.
Dacia has held the first place in the ranking of local brands Brand Finance Romania 50, and the brand's value increased from USD 858 million in 2015 to USD 1.5 billion in 2018.
"Dacia is known not only in Romania, but it became incredibly popular in France, UK and Poland," says Mihai Bogdan, managing director, Brand Finance Romania.
Mercedes-Benz exceeded Toyota and BMW and has become the most valuable auto brand worldwide, a growth by 24 percent to USD 43.9 billion. Toyota dropped by 6 percent to USD 43.7 billion on the second place.
Brand Finance is a strategy, consultancy and brand evaluation company, with offices in 20 countries.