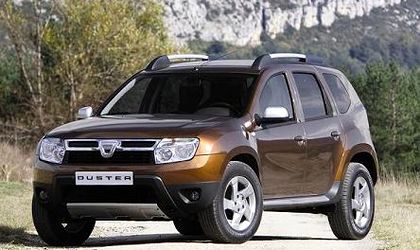 New Dacia cars registrations in France went up by 13.4 percent in 2016, to 110,529 units, holding a 5.48 percent market share, while the market increased by 5.1 percent to 2,015 million units, shows the data published by the French Cars Constructors Committee (CCFA).
In December, the Dacia cars registrations dropped by 6.5 percent to 9,770 units and the market share reached 5.03 percent, while the market increased by 5.8 percent.
On the French market, the new cars registration registered over 2,015 million cars in 2016, out of which 194,381 units were recorded in December.
Dacia is the fifth brand on the French market based on the number of units registered last year. Its parent, Renault, controls the car market in France.
Among the best sold 100 car models in 2016, Dacia Sandero was on the sixth place, with 56,199 registered cars and a market share of 2.8 percent and Dacia Duster on 13th, with 36.428 units and a market share of 1.8 percent.
Renault group registered an increase in the cars registration of 8 percent in 2016, to 518,462 units.
Georgiana Bendre