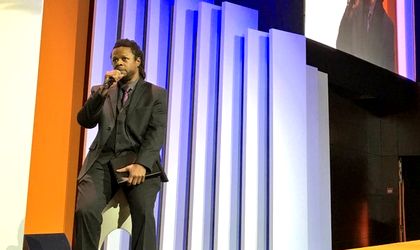 Telecommunications and cyber security expert Chris Bates is the Chief Security Officer and president of Bitland Global, an organization described by Forbes magazine as "a bold stab by a bunch of tech pioneers from the US, Denmark, Ghana and further afield at fighting government corruption and empowering people through legal ownership."
Bitland Global operates out of Khumasi, Ghana, combining automation and blockchain technology to streamline the process of land registration, with the purpose to help Ghana residents settle land disputes peacefully and voluntarily. With a goal to "build infrastructure in developing countries to potentially unlock billions of dollars in untapped property rights," they plan to expand throughout the African continent and beyond.
A strong proponent of decentralization, Bates believes that "Large scale decentralization will force new paradigms of design and development. Decentralization by proxy takes much more cooperation, and as decentralized systems are adopted more, the by-product will be more economic cooperation. I have heard many people in the tech world use the term 'cooperation' as the new emerging paradigm." 
Matt McKibbin is a speaker at the d10 conference, held between February 21-22, 2017 at Sheraton Bucharest Hotel. Learn how to get a 10 percent discount upon registration at this link.