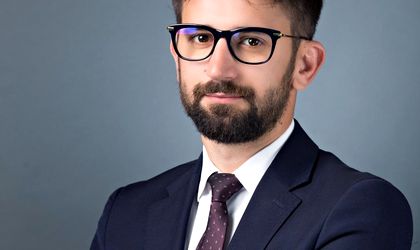 The commercial spaces delivery will go up in 2018 to 200,000 sqm, with new projects and expansions scheduled in 10 big and medium-sized cities in Romania, except for Bucharest, where no significant delivery is scheduled, according to the reports Bucharest Retail Market and Romania Retail Regional Cities, launched by Cushman & Wakefield Echinox.
Last year were delivered new spaces in Romania with a surface of approximately 70,000 sqm, while in Bucharest was finished the expansion of the project AFI Palace Cotroceni, which expanded the lettable area of the project by close to 8,000 sqm up to 90,000 sqm.
Thus, the modern commercial spaces stock outside Bucharest reached 2.42 million sqm, while the surface of malls, retail parks and commercial gallery in Bucharest reaches 1.2 million sqm.
At Bucharest level, the highest density of commercial spaces is in the first district, with around 967 sqm/1000 citizens, followed by sixth district and third district.
Bogdan Marcu, partner, Retail Agency says: "The local retail market is in a maturing and optimization stage, when both developers and retailers analyze carefully the cities and areas with sales potential. As a result, in the following period we'll see especially expansions of some performative projects."
In Romania the cities with the highest density of commercial spaces remain Suceava (1,167 sqm/1,000 citizens) and Oradea (926 sqm/1,000 citizens), while in the main cities, with a population of over 250,000 citizens, this indicator ranges between 380 sqm/1,000 citizens in Craiova and 694 sqm/1,000 citizens in Timisoara.
Thus, the cities in Romania which are scheduled to deliver new retail spaces during this year are Timisoara, Craiova, Bistrita, Sibiu, Buzau, Satu Mare, Baia Mare, Slobozia, Roman and Focsani. The finalization of some of them is conditioned by construction authorization in due time.
Despite that the average non-occupancy rate of commercial spaces in Bucharest dropped during 2017 from 4 percent to 3 percent, the retail stock will remain stable, putting pressure on the level of rents in the dominant commercial centers, according to C&W Echinox.