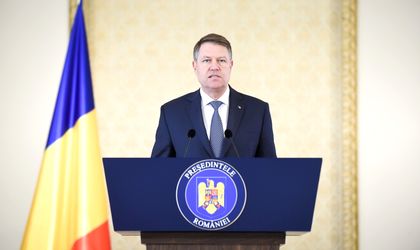 According to Romanian president Klaus Iohannis, the Cooperation and Verification Mechanism (CVM) report, released by the European Commission today, is a warning sign that the governing coalition should take into account.
"If the actions of the Government and the Parliament of Romania on the process of amending the laws of Justice will continue in the same direction as before, Romania will take steps back in the functioning of the judiciary and the fight against corruption", the Presidential Administration said in a statement.
According to the Presidential Administration, President Klaus Iohannis shares the European Commission's view that the process of amending the legislation should be as transparent as possible and taking into account the position of all actors in the judiciary.
In the statement Iohannis stressed that since the January 2017 report, which noted the significant progress made in 2016, today's report shows that only one of the 12 recommendations made then has been implemented satisfactorily and there has been real progress regarding only three of the other recommendations.
"In the ten years that have passed since Romania's accession to the European Union, our country has made significant progress in the field of justice, progress that the last CVM reports have consistently referred to. At the same time, finalizing Romania's monitoring through this mechanism depends directly on the sustainability and irreversibility of these reforms," Iohannis said.
In his message, Iohannis also warned that "the entire effort made by Romania to strengthen reforms in the field of justice and fight against corruption can be jeopardized by the actions of politicians who refuse to accept that their duty is to work in the service of citizens rather than partisan or group interests."