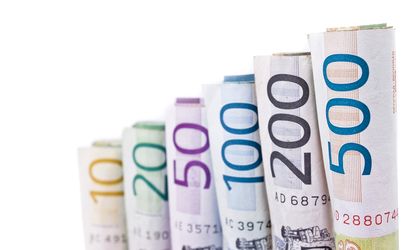 The officers from the Customs Office at Henri Coanda have seized EUR 56,000 and USD 35,400 from three passengers who were trying to get to Doha and Istanbul, according to a release of the National Agency of Fiscal Administration (ANAF).
"The amounts exceeded the legal limit of EUR 10,000 that the passengers didn't declare when leaving the country, " says the document.
Each of the three persons recieved a fine of RON 3,000, according to the regulation of the Customs Code of Romania.
Georgiana Bendre