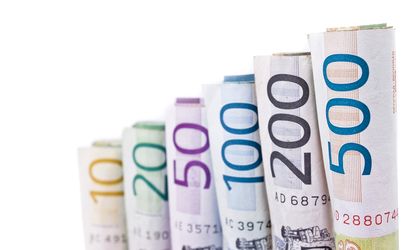 The current absorption rate of European funds in 2007-2013 period went up to over 89 percent in March, while the effective absorption rate stayed the same, according to the data from the authorities published on fonduri-ue.ro.
The eligible expenses required by the European Commission in the limit of the Operational Programs allocation amounted to EUR 16.72 billion. The effective absorption remained at the same level as the previous month, to 79.23 percent.
On the Operational Sectorial Economic Competitiveness Program, the current absorption rate is 100 percent, on the Technical Assistance Operational Program it was 100 percent and on the Operational Sectorial Environment it was 84.48 percent, on the Regional Operational Program it was 93.41 percent, on the Operational Sectorial Program of Human Resources it was 90.81 percent and on the Operational Sectorial Transport Program it was 81.07 percent.