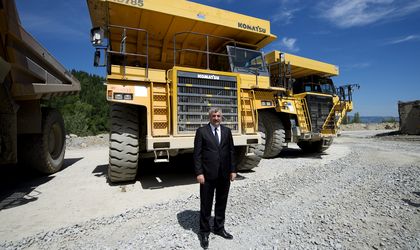 The board of Cupru Min SA has appointed Gheorghe Chindris as interim general director, replacing Nicolae Turdean who led the company for two years and a half. The decision is effective starting February 1.
Chindris has held top management positions in Romanian mining industry for 15 years and has worked for 10 years in USA in industrial robots field. Since 2016 he is member of the Cupru Min SA  board and has been until now the interim head of the technical department. Chindris has a PhD in mining engineering.
Also, starting February 1, Radu-Claudiu Rosca will lead the economic direction of the company as interim director, replacing Catalina Miklo who has been the economic director for one year. Rosca has experience in management during his career in financial-banking industry. During time he has been involved or has coordinated key projects in various fields such as banking, capital market, IPOs, M&A.
According to the Emergency Ordinance, the interim director mandate can last up to four months while it's developing the recruitment process for the new directors positions.
Cupru Min is a producer of copper headings in Romania and exploits approximately 60 percent of the country's copper reserves.