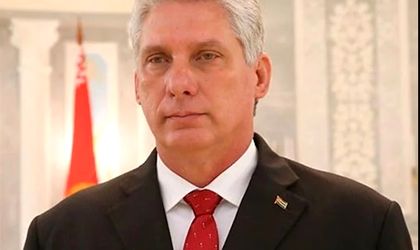 Miguel Díaz-Canel is set to become the new president of Cuba and he will be the first official from outside the Castro family at the head of the country's government office for the first time in nearly six decades.
The 57-year-old selected by the Cuban government is the sole candidate to replace president Raul Castro in the transition process.
"We're building a relationship between the government and the people here," Díaz-Canel said after casting a ballot for members of the National Assembly. "The lives of those who will be elected have to be focused on relating to the people, listening to the people, investigating their problems and encouraging debate," he added, according to The Guardian.
The 86-year-old Raul Castro will remain head of the Communist party, designated by the constitution as "the superior guiding force of society and the state". As a result, Castro will remain the most powerful person in Cuba for the time being.