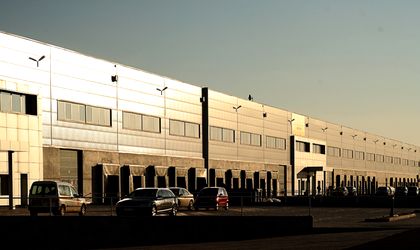 Czech developer CTP will partially use a new loan facility jointly provided by BCR and the European Bank for Reconstruction (EBRD) to expand its logistics park in the western part of Bucharest, in a bid to keep up with growing demand.
The company said it got EUR 75.8 million from the two banks, with BCR providing EUR 39.1 million and EBRD another EUR 36.7 million. A portion of the funding will be used to refinance an existing loan for CTPark Bucharest West.
CTP wants to add two new "green" warehouses of over 72,000 sqm to its logistics project near Bucharest. CTPark Bucharest West will reach over 244,000 square meters of leasable area upon finalization of the two warehouses which are under construction. The total planned leasable area stands at 600,000 sqm.
"We aim to be a strategic park for the Romanian economy through the support we offer for significant investments, both foreign and local," said Ana Dumitrache, country head of CTP Romania.
CTP has in Romania 615,000 sqm of warehouses spread in 8 cities: Arad, Bucuresti, Cluj-Napoca, Deva, Pitesti, Sibiu, Timisoara and Turda.
The warehouses are expected to be certified under an internationally recognized scheme such as Leadership in Energy and Environmental Design (LEED) or BRE Environmental Assessment Method (BREEAM).
BCR acted as mandated lead arranger, documentation, facility and security agent for the financing.
The logistics park is located 23 kilometers west of Bucharest City Centre (second exit from the city) and has direct access to the A1 motorway.