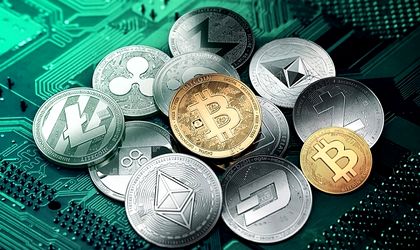 Cryptocurrency theft through the hacking of exchanges or trading platforms has reached USD 927 million in the first nine months of the year, up almost 250 from the same period of 2017, according to a report by cyber security firm CipherTrace.
The report also showed a steadily growing number of smaller thefts around USD 20-60 million, which totalled USD 173 million in the third quarter.
In 2017, the total of digital currencies stolen only amounted to USD 266 million, said a previous report by CipherTrace.
Hackers have been drawn to the cryptocurrency world by the growing popularity of Bitcoin and the emergence of more than 1,600 other digital coins or tokens.
"The regulators are still a couple of years behind because there are only a few countries that have really applied strong anti-money laundering laws," Dave Jevans, chief executive officer of CipherTrace, told Reuters in an interview.
Jevans added that there are likely 50 percent more criminal transactions than those traced by the report. CipherTrace is aware of more than USD 60 million stolen but not reported, and that is just one example.
The data also showed that the world's top cryptocurrency exchanges from countries with weak anti-money laundering regulations (AML) have been used to launder $2.5 billion worth of bitcoins since 2009.
The top 20 virtual currency exchanges in terms of volume were analyzed for the report. To estimate the USD 2.5 billion laundered since 2009, the company looked at around 350 million transactions.
The exchanges have also been used to purchase 236,979 bitcoins worth of criminal services, or the equivalent of USD 1.5 billion.