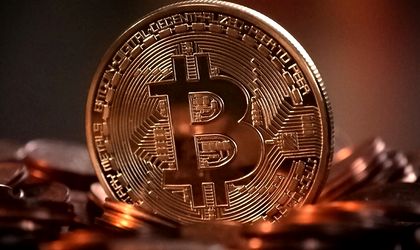 As more and more people are becoming interested in cryptocurrencies, a Romanian company is launching cryptocoin.pro, a platform where users can trade Bitcoin and Ether coins.
Valentin Socaci, the CEO of CryptoCoin PRO, says that the biggest benefit their platform offers is a 24-hour price guarantee that will be independent of the cryptocurrency's fluctuations on the market. This can be done thanks to the advanced algorithms used by the platform as well as to the high level of liquidity.
Users who acquire cryptocurrency on cryptocoin.pro can store their assets in their user account until they decide to withdraw them into their personal electronic wallet.
The team claims that using the platform to trade cryptocurrencies will be as easy as regular online shopping. To start making transactions on CryptoCoin PRO, users only need a bank account, an identity card and an account on the website.
CryptoCoin PRO is also planning to add cash and credit card deposits, and is even aiming to allow SMS payments for small transactions. They are estimating that by the end of this year they will host transactions worth over USD 5 million, and are anticipating at least a tenfold increase for 2018.
The company was founded in 2017, it has 9 employees and offices in Bucharest, Iasi, and abroad in Switzerland and Canada. It promises strong security and a well-prepared customer service team which will help customers go through the process of buying, storing or selling cryptocurrency.
As of today, the price of a Bitcoin has reached USD 11,850 and one Ethereum token is worth USD 464.