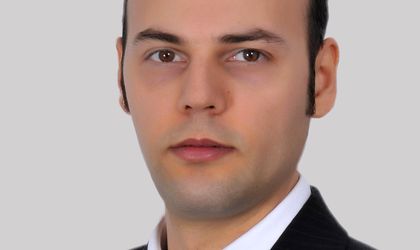 Pan-European logistics property investor-developer P3 has appointed Cristian Vasile as its new property manager in Romania, with responsibility for managing all the buildings at P3 Bucharest park – which currently comprises a total of 319,000 sqm in 12 warehouses.
Vasile has  experience in property management as has been involved in all aspects of managing and improving real estate assets from tenants relation to building maintenance and commercial performance for the last 10 years.
"With his background and experience, we believe that Cristian will be able to provide the support we need to continue to successfully manage our properties at P3 Bucharest park and provide excellent services to support our customers' businesses," said Sinziana Pardhan, Country head for P3 in Romania.
Vasile has a Bachelor's degree in aerospace engineering and a Master's degree in aerospatial construction, both from the Polytechnic University in Bucharest. He worked for three years at Arpien Aviation Services developing, coordinating and administrating spare parts acquisition and distribution. For the last ten years he has been property manager at Building Support Services and White Star Real Estate, most recently managing 180,000 sqm of industrial parks.
"I am honoured to become part of the P3 team in Romania. It is a great opportunity to be managing the largest logistic park in Bucharest," said Vasile.
Located just 13 km from the city centre, P3 Bucharest  park is on the city ring road. P3 will deliver 2 new buildings in P3 Bucharest park this year and is also looking to expand in Bucharest as well as central and western parts of the country.