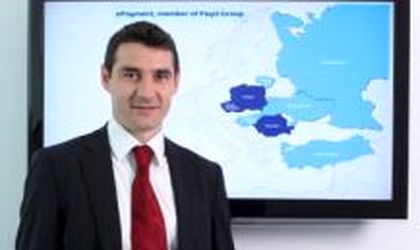 Cristian Herghelegiu, 41, who served as manager of the Romanian branch of online payment company PayU, was appointed CEO of Elefant.ro, the largest online library on the Romanian market, starting with February.
Cristian Herghelegiu has coordinated various businesses, both online and offline. In 2004, he launched and coordinated Microsoft Dynamics, the division of business solutions of Microsoft Romania. Later, he launched Central Europe On-Demand, a company specialized in software-as-a-service.
In 2011, he joined the ePayment team as business strategist and starting with November 2011 he was appointed country manager ePayment, which turned into PayU Romania.
Otilia Haraga