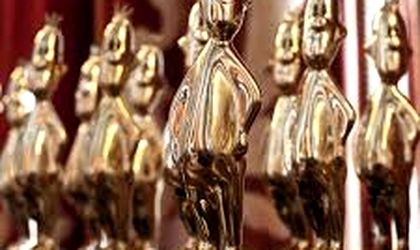 The film Sieranevada, directed by Cristi Puiu, is the winner of the 11th edition of the gala Gopo Awards 2017 after getting six trophies on Tuesday evening.
Sieranevada was awarded for the categories "The best film", "The best director", "The best scenario", "The best actress in leading role", "The best actress in supporting role" and "The best editing", according to News.ro
The first nomination of Romania actress Ana Ciontea at Gopo Awards brought her the trophy for the supporting role in Sieranevada.
"Thank you, Cristi Puiu, because I was part of this film," said Ciontea.
The debut film of Bogdan Mirica, Dogs, received five awards including for "The best actor in supporting role"(Vlad Ivanov) and "The best actor in leading role" (Gheorghe Visu).
Overall, 21 films were launched in 2016. Two of them had over 100,000 viewers and box offices collections of over RON 2 million. The award of the public went to "#Selfie69" and "Doua lozuri".
Dana Paparuz won for the second time the Gopo Award for the best costumes. This year, the Healed hearts moive brought her the trophy after in 2016 she was awarded for the movie directed by Radu Jude, Aferim!
Photo: premiilegopo.ro