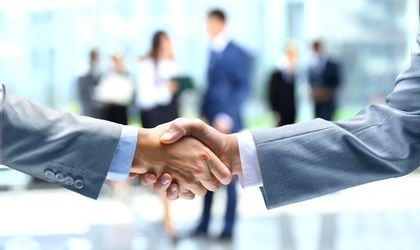 In 2016, the Romanian companies that submitted their 2016 financial results reported 90,000 less employees compared to 2015, from 4 million in 2015 ro 3.91 million in 2016, a study by Creditinfo shows.
Most companies (91.5 percent) is represented by micro enterprises, which have 9 employees or less, followed by 8.19 percent of companies with between 10 and 49 employees, 1.49 percent of companies between 50 and 249 employees and 0.29 percent (a little over 1,600 companies) have over 250 employees.
In 2016, on the one hand the number of companies in operation registered in Romania increased by 19,000 year-on-year, reaching 556,000, compared to 537,000 in 2015. On the other, their turnover decreased, from RON 1.2 thousand billion în 2015 to 1.195 thousand billion in 2016, the Creditinfo study shows. The share of companies with a turnover of up to RON 2 billion is of 91 percent, recording a slight increase compared to previous years. The share of companies that recorded a turnover of over RON 49 million, dropped from 0.53 in 2015 to 0.5 percent in 2016.
However, although there are less companies that have less employees, the profit recorded is on an increasing trend: RON 96 billion, compared to RON 89 billion in 2015 and 83 billion în 2014.
The companies posted less losses in the past three years, from RON 54 billion in 2014 to RON 44 billion in 2015 and RON 34 billion last year.
"The profitability of Romanian companies is recording a positive trend, both in terms of the profit they made, as well as when considering the losses recorded at a national level. The decrease of losses recorded by Romanian companies, corroborated with the increase of profits and a relative stagnation of the turnover, made their profitability double in 2016 compared to 2014, from 5,15 percent to 2,55 percent" Aurimas Kacinskas, CEO of Creditinfo Romania explained.