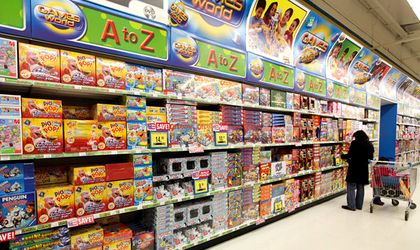 The biggest toy retailer in the UK, Toys R Us, has fallen into administration, after the company failed to find a buyer, according to The Guardian. It is facing a GBP 15 million tax bill, but the chain has had low sales recently.  
Administrator Moorfields will conduct "an orderly wind-down" of the company stores, but insisted that the company is still seeking a buyer for all or part of the business. The wind-down will put 3,000 jobs at risk.
Toys R Us has 105 stores in the UK and is a subsidiary of the US company, which filed for bankruptcy protection in the US and Canada with USD 5 billion in debt.
UK stores will remain open until further notice, and it "remains to be decided" whether some or all stores will be closed.
According to the BBC, a large sale of remaining products is expected, but the online store will close immediately. Representatives have advised anyone with gift cards or vouchers to spend them in stores as soon as possible.
Less than an hour later, it was announced that electrical goods chain Maplin has also fallen into administration, which puts around 2,500 jobs at risk.
Maplin CEO Graham Harris blamed the issue on the British Pound's drop since the EU referendum: "The business has worked hard over recent months to mitigate a combination of impacts from sterling devaluation post Brexit, a weak consumer environment and the withdrawal of credit insurance."