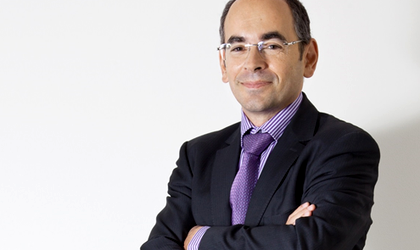 Yves Caracatzanis, the CEO of Dacia Group and managing director of Group Renault Romania, will be among the key speakers of Country Focus Community Forum, the 2-day event organized by Business Review magazine on June 13-14.
Dacia, which is the biggest car maker in Romania, sold over 545,000 vehicles abroad last year, up 6 percent year-on-year. The company, which is controlled by French Renault, has remained among the biggest exporters in the local economy.
Looking at 2017, in the first five months, Dacia manufactured 142,835 vehicles at its industrial platform in Mioveni, according to the Romanian Association of Car Producers (ACAROM). The production was led by the Duster model, with 88,728 units and MCV with 20,454 units.
In 2016, the plant in Mioveni had an output of 320,239 cars and 42,371 painted car bodies, which were dispatched to Renault's plant in Algeria
The plant is organized in four production departments: Pressing, Bodies, Painting and Assembly. Dacia also has at Mioveni a mechanical and chassis plant that has over 3,700 employees. Over 65 percent of the plant's production is intended for export to plants within Renault and Nissan Groups. Dacia's mechanical and chassis plant is organized in four manufacturing departments (including 124 production lines): Aluminium, Engines, Gear boxes, Chassis, according to a presentation posted on the group's website.
In addition, Renault has in Romania the biggest research and development center outside France, with engineers working on a wide array of projects ranging from the design of new vehicles to the testing of cars.
The activity of the French investment community in Romania will be highlighted during the Country Focus Community Forum, which will be attended by high-level executives, entrepreneurs, officials and investors from the strongest foreign communities in Romania.