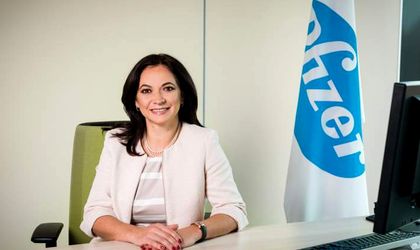 Mirela Iordan, the country manager of Pfizer Romania, the pharmaceuticals giant, is among the confirmed speakers of Country Focus Community Forum, the 2-day event organized by Business Review on June 13-14 in Bucharest.
Iordan took helm at Pfizer Romania in October 2016. Before being appointed in the new role, she was HR director for Romania, the Czech Republic and Slovakia. She has been working for Pfizer since 2001.
The company reported sales of RON 569.8 million in 2016, up 4.4 percent year-on-year, according to Cegedim, a data services provider for the pharma industry.
Meanwhile, Pfizer opened this April a regional logistics center in Bucharest that aims to provide a more straightforward and more direct means of communication between markets in Europe and Pfizer production units all over the world.
The activity of the American investment community in Romania will be highlighted during the Country Focus Community Forum, which will be attended by high-level executives, entrepreneurs, officials and investors from the strongest foreign communities in Romania.