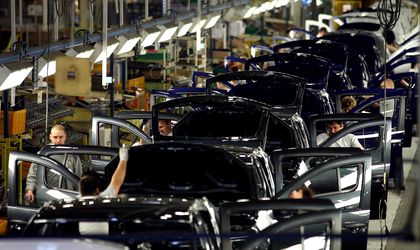 With EUR 4.3 billion French investments in Romania up to 2015, according to the National Bank of Romania (BNR) data, France is Romania's fifth commercial partner, with more than 2,500 active companies registered here.
 Anda Sebesi
The French Chamber of Commerce and Industry (CCIFER) counts today some 500 members, representing 15 percent of the GDP and more than 125,000 employees, covering all sectors of activity, from big names of French groups who started to invest in Romania twenty years ago, to small entrepreneurs.
"Every year, new investors are attracted by the opportunities offered by Romania, which is seen nowadays as a strategic choice in the area, due to its human capital and the linguistic and cultural proximity. Our quarterly barometer showed big expectations in the beginning of 2017 regarding the growth and development of Romania, nevertheless with risks related to the general political and social context, but confident in the capacity of the business environment to reach a balance and a dynamic," says Adriana Record, executive director of CCIFER. According to her, during 2016, CCIFER was involved in around 50 commercial projects, just to mention a few sectors in which French investors were interested, whether to purchase some local companies, or to buy raw materials from local producers: packaging (cardboard), industry, NTIC, wood, textiles, water transportation, aeronautics, destocking.
"The interest shown by the French investors towards Romania has been steadily growing in the recent years. During the first four months of 2017, CCIFER finalized several business development projects, either supporting French companies in opening a subsidiary in Romania, finding new markets or identifying new purchasing channels" adds Record. According to her, automotive, engineering, services and agriculture were among the sectors in which French investors showed their interest since the beginning of the year.
Interested in French investments in Romania? Join the strongest foreign business communities to assess the implication of the new economic outlook at the Country Focus Community Forum – Be Connected. Be Stronger. – June 13-14, Bucharest
As pundits say, today Romania is one of the most welcoming countries for doing business in the region, as it is a pole of stability reinforced by its membership to both the EU and NATO and through its strategic partnership with the United States and the other countries. "The trends have also changed – if in the past Romania was attractive mostly for contract manufacturing, today Romania has become interesting in welcoming production facilities and offices of big and medium groups, which are choosing the southern or eastern regions of Romania," says the representative of CCIFER. She highlights that from a low-cost country, Romania is changing its status to a best-cost country, where investors can still find a qualified workforce, very often speaking French or English, culturally close to France.
Speaking of the business plans of some of the most representatives French players on the local market, Dacia, one of the most significant French companies in Romania, posted EUR 4.6 billion turnover last year. After the company launched the Logan, Sandero and Duster models, it saw a steady increase of its business in Romania. "The increase of our turnover in 2016 has been fueled by both the domestic and international market. As for the exports, we have performed very well both on the European market as well as the Asian and African ones. This makes our exports about 90 percent of our turnover this year," stated Liviu Bocsaru, CFO at Grup Renault Romania earlier this year. According to the company's data, Dacia kept its position as market leader in Romania in 2016, with a market share of about 30 percent. At the international level, the sales of Dacia increased by 6 percent to more than 545,000 units.
Elsewhere, Carrefour Romania, the largest multiformat retailer on the local market is also one of the most active players. The retailer operates on the local market through 290 stores under several formats (hypermarkets, supermarkets, proximity stores and online) and has an annual turnover of about EUR 1.7-1.8 billion.
Jean Baptiste Dernoncourt, the CEO of Carrefour Romania stated earlier this year for Ziarul Financiar that a new strategic direction for the company on the local market will be online, as this channel is supposed to grow in the next years based on its existing potential.