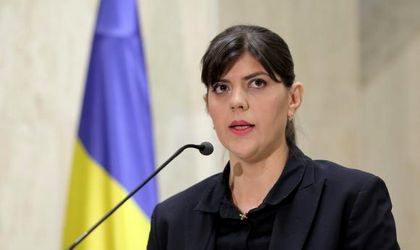 The Council of the European Union, through its COREPER committee of ambassadors of member states, has voted in favour of appointing the former head of the Romanian anti-corruption agency (DNA) as the Chief European Prosecutor, with 17 out of the 23 votes supporting her candidacy.
Romania's ambassador to the EU, Luminita Odobescu, was instructed by PM Viorica Dancila to vote against Kovesi's appointment. However, sources cited by G4Media say that President Klaus Iohannis also spoke to Odobescu before the vote and urged her to vote in favour of Kovesi, and that she did as the president asked.
The European Prosecutor's Office (EPPO) will be a new institution in the EU. According to the European Commission website, the EPPO will investigate, prosecute and bring to judgment crimes against the EU budget, such as fraud, corruption or serious cross-border VAT fraud.
The next step for the Chief Prosecutor's appointment is a vote of the European Council, but it is seen as a formality, therefore Kovesi is essentially certain to be the first person to take on this role, according to Digi24.
The European Parliament, the other party involved in the negotiations over the European Prosecutor's Office, has expressed its support for Kovesi several times, most recently on July 18 through a letter by EP President David Sassoli to the Council of the EU.