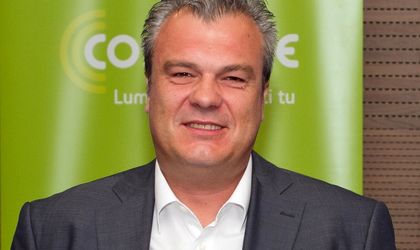 Telecom operator Cosmote announced that it will launch LTE/4G services by the end of April 2013, available on dedicated tablets, handsets and modems at download speeds of 75 Mbps and half of this speed for upload, announced company officials during a live 4G demonstration by Cosmote.
The 4G tariff plans will be announced with the launch of the commercial offer.
"By the end of April 2013, Cosmote will launch LTE in several cities in Romania, including Bucharest. Starting 2014, Cosmote's investment plans will be focused mainly on LTE," said Lampos Iskos, chief technical officer of Cosmote Romania.
Company officials said the company will offer 4G services on a case-to-case basis. "We are not in the city game, our philosophy is not making statements that we have cities available for LTE. There may be some cases when 3G can be faster than LTE. We will see what demand there is around Romania and we will deploy LTE where it is necessary. It might be all over Romania in one year, but it really depends on the demand," said Stefanos Theocharopoulos (in picture), CEO of Cosmote Romania.
Until that date, clients of the company can test the 4G services in the Cosmote store in Baneasa Shopping City Bucharest.
The company expanded last year the speeds of its 3G network. "The Cosmote network of 43.2 Mbps will be available in 153 cities and 900 localities in Romania, covering 47 percent of the population, by the end of the first quarter of 2013. Starting with April 2014, after the allocation of the new spectrum by ANCOM, the data service offered via the LTE technology will be available at maximum capacity in terms of quality and geographic coverage, especially in areas with a high density of the population," said Iskos.
"We managed to clear the spectrum that was being used by the Ministry of Defense earlier than announced, so the 1800 MHz frequencywill be available starting May," said Dan Nica, minister of communications, during the event.
For setting up the LTE network, Cosmote is working with equipment suppliers Ericsson and ZTE.
At the end of December 2012, Cosmote offered mobile internet download speeds of up to 43.2 Mbps in 74 important cities in Romania, representing 41 percent of the population. Customers can also use speeds of 21.6 Mbps in HSPA+ technology in 147 cities in the country. In total, 3G services cover over 73 percent of the Romanian population.
 Otilia Haraga