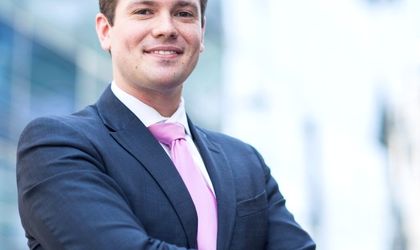 The Administration Council of the state-owned energy producer Nuclearelectrica, which operates the nuclear station from Cernavoda, announced that that Cosmin Ghita, counselor of the PM, was appointed interim general director at Nuclearelectrica starting September 2. The appointment takes place in the context of four-year mandate expansion with four months of the current head, Daniela Lulache, a mandate that expires on September 1 and can't be extended again.
"The proposal of Cosmin Ghita for general director position, with temporary mandate of four months, was made by the nomination and remuneration committee, within the Administration Council, at the meeting from August 21," says a release of the company.
Ghita is the president of the Administration Council of the National Company of Uranium (CNU) since June 1. From April 21 he is also state counselor in the work body of the PM.
Between March 2015 and April 2017, he was partner at Amerocap (New York, USA).
Between March 2012 and March 2015, Ghita was counselor of public and governmental relations at Chevron Romania Exploration and Production SRL.
Moreover, during the Ordinary General Meeting of Shareholders from Thursday, six temporary members in the Administration Council of Nuclearelectrica were selected.