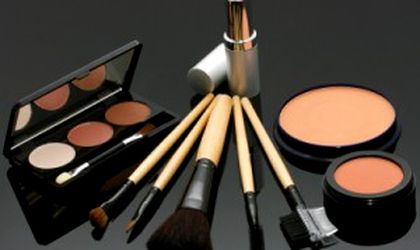 The cosmetics sector has had a positive evolution in 2014, with all major players in the field registering increases in turnover and profits, while manufacturers and specialized distributors had net profit margins between 5 and 10 percent, according to a RisCo report.
With a turnover of RON 671.7 million in 2014, RON 50 million more than in 2013, Interbrands Marketing & Distribution in Bucharest leads the cosmetic sector. Its profit showed a RON 9 million increase compared to 2013, going up to RON 14.5 million. The 2.15 percent profit margin reflects Interbrands' position as a general retail distributor, the cosmetic component having a reduced share in the total sales (Interbrands is the distributor of Kent, Procter & Gamble, Kotanyi, Henkel, Nestle Nutrition, Love Plus, Tchibo 3M, Comceh, Mondel and Angelli among others).
L'Oreal comes in second according to turnover. With a total of 152 employees, the company increased both turnover (from RON 266.09 million to RON 277.8 million) and net profit (from RON 20.4 million to RON 23.1 million) in 2014.
Colgate-Palmolive Bucharest ranks third, its turnover increasing from RON 240.03 million in 2013 to RON 248.1 million in 2014. Its net profit also registered a positive change, amounting to RON 7.2 million, RON 1.5 million more than in 2013. Colgate-Palmolive's profit margin of 2.9 percent reflects, as with Interbrands, the broader portfolio of products sold in the FMCG category.
Beiersdorf's turnover increased by RON 6.8 million, going up to RON 219.1 million in 2014. The company's net profit, RON 11.09 million, increased by 5.06 percent compared to the value recorded in 2013.
Sarantis from Ilfov ranks fifth with a profit of 14.4 million, 1.2 million higher than in 2013, and a turnover growth from RON 172.8 million RON in 2013 to RON 184.3 million in 2014. Their employee number decreased by 35, to 240.
Johnson Wax from Bucharest registered a 1.6 percent profit margin. Its turnover reached RON 155.4 million and net profit RON 2.6 million, both increasing compared to 2013.
Sephora Cosmetics in Bucharest also recorded increases in turnover (from RON 142.2 million in 2013 to RON 149.8 in 2014) and profit (RON 11.9 million).
Redis Market from Ilfov ranks eight, increasing their employee number fourfold, from 5 to 19. It had a net profit of RON 2.8 million and a turnover of RON 92.9 million (showing a spectacular increase of RON 76.9 million).
Coty Cosmetics registered a turnover of RON 88.8 million, while Side Trading from Timisoara, ranking tenth, had a turnover worth RON 79.8 million.
According to RisCo analysts, 2015 will probably mark another increase in turnover for the main international players in the sector, on account of the general increase in consumer demand in the local economy. However, it is possible that profitability margins see a slight decline in general retailers amid deflation in the latter part of the year, while products in the segment of medium and high-income population could see a rise.
Natalia Martian