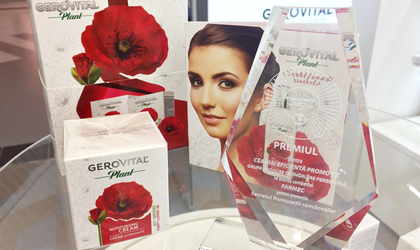 The biggest Romanian cosmetic producer Farmec had revenues of EUR 45.8 million last year, 9.1 percent over the income in 2016. The growth had several factors, including expanding the line of products and entering in new niches of the market and growing of the store network branded Farmec and Gerovital.
There was also a growth of 23 percent in online sales, which rose to EUR 1.5 million, with 23 percent more than in 2016. The rise of the online platform was sustained by digital marketing, with a series of commercial changes and also expanding the number of available products.
"Farmec business has grown as a result of sustained expansion and development of its own portfolio according to the latest trends in cosmetics but adapted to the local market. Every year we have reached new growth targets, which have reconfirmed our status as a local leader in this sector. We are the first and only Romanian cosmetics manufacturer to have our own brand network and, after doubling the number of spaces in 2017 (from 11 to 21 stores), we plan to open 10 more stores in 2018", says the general manager of Farmec Mircea Turdean.
For 2018 the company has budgeted investments of over RON 11 million (EUR 2.4 million), with a large part being allocated for upgrading and modernizing the production, but also to the development of stores network, both at national and international level.