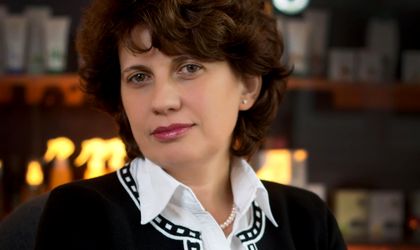 Cosmetic Plant, the cosmetics producer based in Cluj-Napoca, reported a turnover growth of over 20 percent in the first six months of this year compared with the same period of the last year. In the first half of the year, the company expanded its distribution operations abroad and added new exports markets.

"The turnover growth in H1 had several factors behind. Thus, the broadening of the distribution network and the Cosmetic Plant products ranges from the already existent partners, the launch of Lift Up and Honey & Royal Jelly at the end of 2015 and not least the exports had a positive impact in the obtained results, " said Susana Laszlo, general director of Cosmetic Plant.
Thus, according to Laszlo, the company's business in H1 reached approximately RON 6 million (around EUR 1.33 million), compared with around RON 5 million (around EUR 1.11 million) in H1 2015. Regarding the delivered products volume, they increased by 15 percent compared with the same period of the last year, to 655,000 units.
"The biggest sales growths were registered by Bioliv ranges because of the notoriety and the received prizes in the last years, against cellulite, because of the range expansion in 2015 and the Coconut range, which is comprised of four new products that have as base the Coconut BIO oil and was launched this season," said Laszlo.
Regarding the exports, during January-June 2016, the company closed partnerships with new clients from Spain and Greece. At the same time, in Hungary, the collaboration with the most important local distributors was expanded, together with the pharmacies chains and the range on this market reached 17 new products.
The company plans to continue the investments in technology of the production unit until the end of 2016 through the allocation of new funds.
Georgiana Bendre