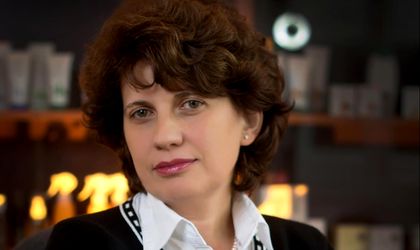 Romanian cosmetics producer Cosmetic Plant posted an increase of 23 percent in its turnover during the first quarter of 2016 year on year, according to a press release by the company. Positive results were also registered in terms of delivery volumes, with a 17 percent advance on the year.
"The launch of the honey and royal jelly and LiftUP ranges at the end of 2015 and also of the anniversary creams at the beginning of this year, along with partnerships with new distributors and increase in brand awareness have definitely had a positive impact on the business results of the company in the first quarter 2016," said Susana Laszlo, general director of Cosmetic Plant.
In terms of exports, the first three months of the year brought Cosmetic Plant the expansion of its product range in the Hungarian market with 17 new products, belonging to both exported and new ranges.
According to the company representative Cosmetic Plant does not exclude the possibility of expanding to other markets soon, encouraged by the success on the Bulgarian market and international events.
Regarding plans for the next period, Susana Laszso believes that the second quarter of the year will bring an increase of at least 10 to 12 percent in turnover, driven by the launch of new products.
As for the whole 2016, the company hopes for an advance of at least 10 percent, to EUR 2.2 million (some RON 10 million).
The company is present nationally within the Auchan, Cora, DM DrogerieMarkt and Profi networks, and also in pharmacy chains such as Catena, Remedium and Plafar. Last year it registered a turnover of EUR 2 million.
Natalia Martian