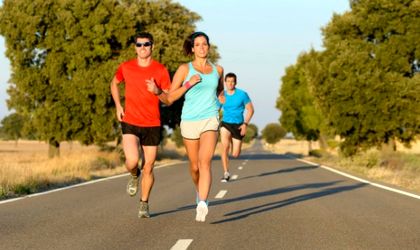 More and more corporate employees are taking up endurance sports, according to a study from Adrenallina, Sports PR & more. As such, 23.5 percent of Romanians who practice endurance sports work in IT or programming, 20.5 percent are managers, department or company directors, entrepreneurs, and 18.5 percent are engineers, while 37.5 percent work in other fields.
In terms of how much time they spend training, most Romanians practice endurance sports between 7 to 10 hours a week, meaning more than an hour per day. Most of them train on their own (61 percent), 28 percent together with friends, and 11 percent of them have a personal trainer.
When asked what the most difficult thing about practicing an endurance sport is, most Romanians said that the financial side (48.5 percent), 24 percent of them said that time is a complicate factor for them, and 14.5 percent talked about difficulties when balancing work, family and sport.
As for their reasons, "the motivations of those who practice endurance sports are very interesting, most of them being amateurs: they want to find themselves in the noise and business of day-to-day life, and sport offers them that meditation and silence state that they need, especially when it comes to very difficult or longer lasting races," said Roxana Lupu, Business Development Manager Adrenallina, Sports, PR & more.
Andreea Tint