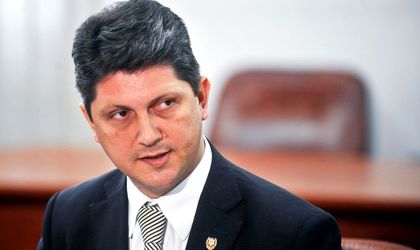 The Senate decided on Tuesday to dismiss the request of the National Anti-corruption Directorate (DNA) to prosecute former Minister of Foreign Affairs Titus Corlatean for his role in the 2014 presidential elections. A total of 92 Senators voted against of the DNA request and 26 were in favor.
Corlatean, currently a Senator for the Social Democratic Party (PSD), is accused of abuse of power and taking decisions that led to the curtailing of voting rights of Romanian citizen living abroad.
In May 2016, DNA prosecutors asked the Prosecutor General to request Senate approval for the start of criminal prosecution against the former minister. Corlatean is accused by the DNA of having "organized in a discretionary way voting sections abroad, obtaining an undue benefit" for former PM Victor Ponta, a presidential candidate of the Social Democratic Party. On June 14 the Senate's Judiciary Committee gave a negative opinion on the DNA request to prosecute the former minister.
Following mass protests by Romanian citizens, Corlatean resigned after the first round of the 2014 presidential elections, two years after assuming office. According to the former Foreign Minister, accusations brought against him are "entirely unfounded."
Georgeta Gheorghe