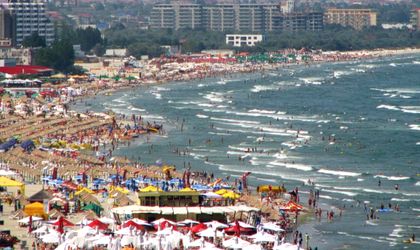 ALDD (Seaside and Danube Delta Association) and FAPT (the Federation for the Tourism Promoting Associations in Romania) president Corina Martin estimates the occupancy in hotels will reach 100 percent this weekend as the Romanian seaside popularity has registered a record rise.
According to Martin, more and more tourists are choosing to go on vacation to local destination on the seaside over holiday trips to Turkey.
"It is clear that we are witnessing a reorientation of tourist traffic within Europe. Just like Romanians are choosing Romanian destinations, we also hear from other European zones that many tourists consider going on holiday in Romania," said Martin, according to Agerpres.
"We have Polish tourists now who come especially to the southern seaside resorts where prices are lower. Tourists from the Republic of Moldova do the same," she added.
According to the ALDD and FAPT president, the authorities will continue the discussions with the Constanta Airport management team for the installment of a charter flight option from Poland to the Romanian seaside as another mean of transport besides coaches.
Mamaia and Vama Veche were the top two Romanian seaside destinations, while Venus resort managed to reach the 3rd place, beating Eforie in terms of demands thanks to the hotel investments made in the last three years.
However, Martin recommends tourists other destinations throughout Romania besides the seaside resorts. "Although the Romanian seaside is the star destination, I think Romanians can have a beautiful holiday in the mountainside or spas resorts. Romania has very many holiday options."
In the present context, the ALDD and FAPT president believes that an intervention from airlines  TAROM and Blue Air to allocate more airplanes for internal routes if tourists continue to cancel their Turkey holiday bookings.
Andreea Dulgheru