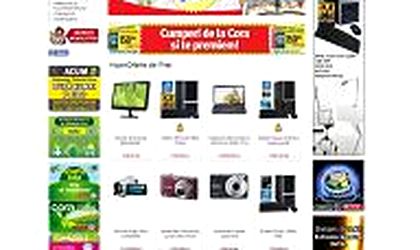 Romania Hypermarche, the company that runs the Cora hypermarkets, has launched the first service of online orders for IT products and electronic home appliances, via the website www.coradigital.ro. The service will initially be available only for clients in Baia- Mare, with the opening of a new Cora unit in this city.
"Cora Baia-Mare has a lower range compared to other Cora stores, because of the smaller sale space. In order to complete the range, we will offer clients the opportunity to book online IT and home appliances in the national catalogue of promotions for these products that cannot be found on the shelves in Baia Mare," said Viorel Iordache, who is in charge of acquisitions of home appliances, audio-video and IT at the Romania Hypermarche.
Reservations on the Cora Digital website will be processed by the call- center team in Baia Mare. The ordered products will be paid for once they are picked up from the Cora hypermarket.
The Cora hypermarket in Baia Mare spans on a surface of 4,500 square meters and will be opened on November 4, with the inauguration of Gold Plaza commercial center.
Otilia Haraga