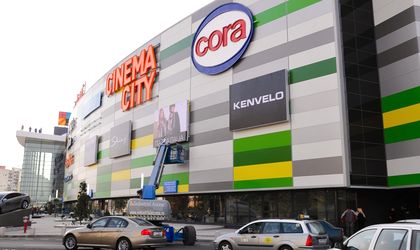 Romania Hypermarche, the company that operates the local Cora hypermarket chain, has opened a new unit at the Galleria Arad shopping center. EUR 5 million went into what is the French retailer's eighth local hypermarket.
Over the coming years the company has plans to considerably up its expansion pace. Between 20 and 25 new units will be opened in the next three to four years, announced Philippe Lejeune, general director of Cora Romania. In 2012, another three hypermarkets will open in Bucharest, Slobozia and Bacau.
The first Cora hypermarket was opened in 2003 and two more units followed in 2005 and 2006.
The firm's hypermarket in Arad has a surface area of 4,500 sqm, less than a third of the average surface of its largest units, and sells over 50,000 products.
Cora signed a partnership with Global Trade Center (GTC) Romania, the owner of Galleria Arad, last year. The retailer will also anchor the Galleria Galati shopping center.
At the beginning of the year, the company announced plans to enter a new market and open its own shopping mall in Constanta under the name of Corall, following an investment of EUR 100 million. Lejeune said that works on Corall are on schedule.
The shopping mall should open in the second half of 2012. It will have a total constructed area of 150,000 sqm. The facility will be anchored by an 8,500-sqm Cora hypermarket and will feature another 150 stores as well as an entertainment area.  

Simona Bazavan