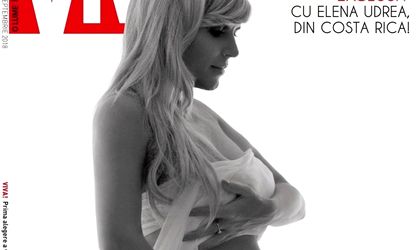 Elena Udrea, the Romanian former minister and MP who was convicted to six years in prison for bribery and corruption in June and fled to Costa Rica, is featured on the cover of VIVA! magazine this month, showing off her pregnancy.
The cover reads: "A baby girl is getting ready to become, in a month, the big love of the woman who wanted to lead Romania and who now lives in exile," revealing that Udrea's daughter will be called Eva Maria. There is no mention of Udrea's criminal conviction.
In July 2018, Elena Udrea, 44, was convicted to six years in prison for taking bribes and engaging in abuse in office, in the Gala Bute case. Earlier this year, she fled to Costa Rica and requested political asylum, as she claims her conviction is politically motivated.