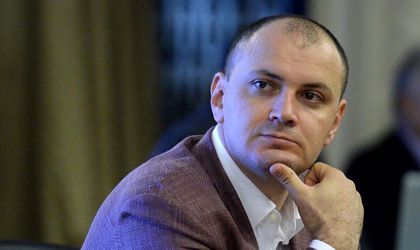 Former Romanian MP Sebastian Ghita still can't be found by authorities, one week after he was last seen in public.
Ghita, who is a controversial businessman and founder of news TV station Romania TV, was supposed to go to the police last week, as he was under judicial review in a case investigated by anti-graft prosecutors.
According to some media reports, Ghita was last seen in public last Monday, when he attended a party together with MPs that were part of the committee supervising the activity of the domestic intelligence service SRI.
Because he breached the conditions of his judicial review, Ghita risks losing the EUR 13 million bail he provided to authorities.
Meanwhile, Bogdan Diaconu, the head of extremist political party PRU, suggested that Ghita, who is a member of his party, might have left the country fearing for his life.
"The answer is I don't know where he is… I would like to know that he is fine. If he went in the big world he did not only because he was afraid for his life! I hope he was able to save his life," wrote Diaconu on his Facebook page.
Sebastian Ghita is a close friend of former PM Victor Ponta
Ghita, a close friend of ex-PM Victor Ponta, should have met with the cops last Wednesday, as he is being investigated in a case involving the financing of a speech by former British PM Tony Blair in Romania, in 2012.
Prosecutors alleged that Ghita paid for Blair's visit so that the left-wing party PSD would let him run for an MP seat. Ghita ran for PSD in the parliamentary elections four years ago and won.
In the meantime, he has been put on trial in a separate corruption case involving the former mayor of Ploiesti city.
In the past month, Ghita claimed that the head of the anti-graft department DNA, Laura Codruta Kovesi, plagiarised her PhD thesis and that president Klaus Iohannis protected the Austrian companies that are active in the local wood-processing sector.
Ghita, who made a fortune in the IT sector, had announced in recent years that he gave up the control of his business empire to focus on politics. In the same time, he constantly accused the anti-graft prosecutors of having targeted only Romanian entrepreneurs and companies, alleging that multinational firms were receiving protection. His companies secured lucrative IT contracts with the state in the past few years even in the defense and intelligence fields.
The controversial politician failed to get a second mandate as MP after PRU did not receive enough votes to get into Parliament.
Last week, the minister of Interior, Dragos Tudorache, ordered an investigation regarding the way in which the police forces handled the case of Ghita.
Ovidiu Posirca