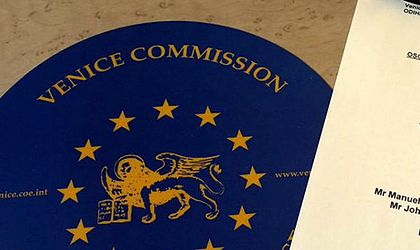 The Monitoring Commission in the Parliamentary Assembly of the Council of Europe (APCE) has approved a request by the Romanian Liberal Party (PNL) to obtain an opinion from the Venice Commission regarding the PSD-ALDE coalition's proposed changes to justice laws in Romania.
The development comes after a long-term avoidance of obtaining the Venice Commission's opinion by the Romanian government and ruling parties.
According to PNL, the Romanian Constitutional Court will have to take into account the conclusions of the Venice Commission regarding the changes brought to justice laws, as it has done in other previous cases.
After the second constitutionality check, two of the three laws of justice have been declared constitutional, and the unconstitutional provisions of the third law will be discussed in the special parliamentary commission.