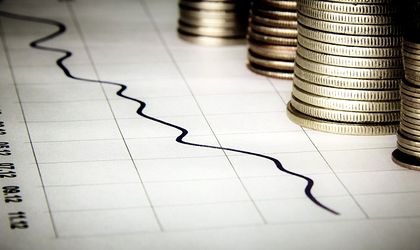 According to INS, the consumer price index (CPI) increased to 3.32 percent in December, its highest level since August 2013, when it was 3.67 percent.
CPI also increased in the previous months: from 1.77 percent in September, to 2.63 percent in October, and 3.23 percent in November.
Data shows that consumer prices increased in December, on average, by 0.32 percent from November. Prices of food items grew by an average of 0.44 percent, non-food items by 0.28 percent, and services by 0.21 percent.
Compared to December 2016, food prices increased by 4.07 percent, non-food items by 4.11 percent, while services cost 0.22 percent more. The highest price increases from the previous year were for eggs (43.2 percent), air transport (23.3 percent), butter (22.77 percent), electric energy (12.2 percent) and fresh fruit (11.06 percent).
Fuel prices, which have a significant impact on other prices, rose by 5.85 percent.
At the end of 2016, CPI was -0.5 percent, the second year in which it had a negative value.
The National Bank of Romania (BNR)'s last prognosis, published in November, estimated that the CPI would reach 2.7 percent at the end of last year, which is within the target interval of 2.5 percent +/- 1 percent.
For now, BNR kept its prognosis of 3.2 percent for the end of 2018 and 3.1 percent for September 2019.
Analysts at ING had estimated the CPI for December 2017 at 3.1 percent, so 0.2 lower than it actually was. They claim that the error came entirely from bread, eggs and fuel. ING experts had expected the price of eggs to decline after the end of the contamination crisis, and underestimated the oil price pass-through.