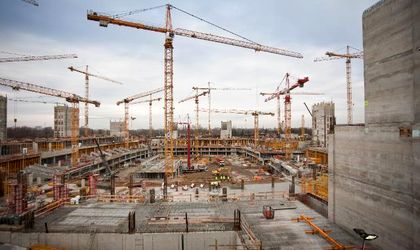 Constructions works sector down year-on-year by 5.4 percent in 2017, affected by the decrease in the infrastructure works and non-residential constructions, while the residential constructions increased significantly, according to the data of the National Institute of Statistics (INS).
Compared to the year 2016, in the year 2017, the volume of construction works decreased as gross series  by 5.4 percent.
In 2016, the construction works decreased by 4.8 percent compared with 15.
"By structure elements, there were drops in maintenance and current repair works (-24.6 percent) and in capital repair works (-17.7 percent). The new construction works increased by 4.9%. By construction objects, there were drops in engineering works (-21.3 percent) and in non-residential buildings (-12.6 percent). There was a rise of 69.7 percent in residential buildings, " says the release.
In December 2017 the volume of construction works increased on gross series by 8 percent.