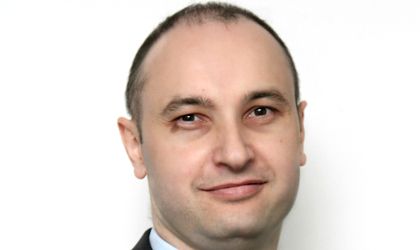 Constructions firms from Romania posted the highes debt level in 2016 since 2008, they have big issues on debt recovery and reduced their long term investments and the evolution of this sector in 2017 is affected by the lack of infrastructure projects, according to a study by Coface.
Companies are facing a growth of the debt level in the last years, from 73 percent in 2008 to 86 percent in 2013, 2014 and 2015 up to 88 percent in 2016. Moreover, the debts were made to cover the short term needs, according to Coface.
"The issue doesn't come from the debt growth itself, but due to the fact that the supplementary finance it's not oriented on the long-term, to investments, but to the coverage of the short term needs, meaning for the growth of work capital due to the expansion of the collection period of claims and the losses finance on 2010-2014 that were not covered through the additional capital," says the study.
Coface says that the drop in long term investments will be an issue, taking into account that the share of fixed assets in the overall assets dropped from 65 percent in 2008 to 55 percent in 2012 and 49 percent in 2016. Moreover, according to the study, there is an increase in the average period of the debts collection from 115 days to 215 days in 2013 and 195 days in 2016. The constructions sector has a mixed evolution also in 2017 because, despite the residential constructions sector comeback, overall the evolution is negatively influenced by the lack of infrastructure projects, says the country director of Coface Romania, Eugen Anicescu.
"It's hard to estimate an improvement until the end of the year  because any infrastructure project needs the preparation stages, which creates a delay in the time horizon that will bring an impact," says Anicescu.