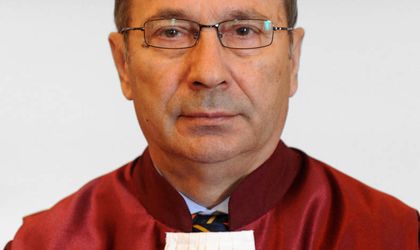 The Constitutional Court of Romania (CCR) ruled on Wednesday that there is no legal conflict between state powers in the case of the amendment of the Criminal Code and the Code of Criminal Procedure via emergency ordinance.
The CCR was notified by President Klaus Iohannis and by Mariana Ghena, the head of the Superior Council of Magistracy.
According to CCR president Valer Dorneanu, the parties involved, namely representatives of the Parliament, the Government and the Superior Council of Magistracy, as well as president Iohannis had been invited to attend the Wednesday meeting.
"The Government acted lawfully within its realm of competence to issue emergency ordinances," Valer Dorneanu said, stating that there is no legal conflict between the Government and the Parliament and judicial power.
Asked whether the amending of the Criminal Codes via emergency ordinance was justified, Dorneanu said the CCR did not have the competence to check this aspect at the time. It is the Government's right to assess the emergency status and the content, Dorneanu said. These things can be checked through other means of control.
The CCR president added that the court will also rule on the request of the Ombudsman.
Georgeta Gheorghe