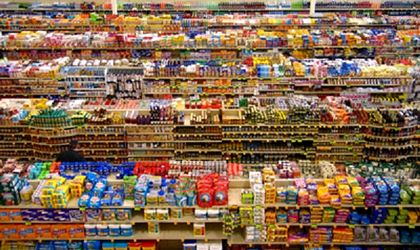 The Competition Council changes the conditions of mergers and acquisitions on food retail market from the perspective of geographic dimension, as a result of the changes in the companies' behavior on this market, but also in consumers' behavior.
Once with the applicability of the new analysis criteria, the transaction analysis conditions for the Competition Council involving stores at a shorter distance than 10 minutes, will be harder to fulfill.
"Thus, when the relevant market for a store of over 400 sqm is analyzed, will be considered all existent stores (small and big) at 10 minutes of drive from the analyzed store, but also the medium and big stores  (modern trade) in an area of 10 minutes of walk from the analyzed store," says the release of the Competition Council.
The Competition Council requested a survey in food retail sector to see the changes in the consumer's behavior when they fast moving consumer goods.
Based on the data and information obtained during the survey, the Competition Council developed an additional analysis that showed an orientation of Romanian consumer towards modern retail forms, widely named "supermarket", while the small stores and the alternative agrofood market are less explored by consumers.
"The analysis showed that most of the consumers are willing to walk maximum 10 minutes to the proximity stores under 400 sqm," say the Competition Council officials.
On the other hand, for stores with medium and big selling surface of over 400 sqm, the respondents choose to drive on their personal car and are willing to allocate up to 10 minutes for this.
As a result, when it's analyzed the relevant market in food retail sector, the Competition Council will consider all these aspects both at Bucharest and national level.
In the cases carried out until now, within the analysis regarding the competition between the hyper/supermarkets, discounters and the similar stores, were considered the restricted areas for the driving distances of 10-30 minutes around the stores.
The Competition Council authorized under different conditions several transactions on the food retail market after analyzing the effects of all these transactions on the market.