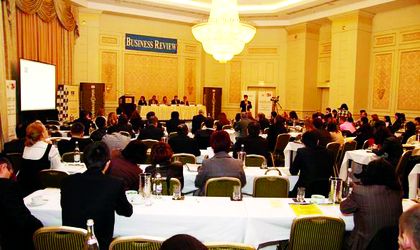 Business Review organizes this Wednesday the Employment – Practical solutions for implementing employment legislation event, as part of its Legal Business Series.
The event will feature two discussion sessions, followed by the 'Saying a proper goodbye: the right termination scenario' workshop held by Salans on the topic of amicable ways of terminating a labor contract.
The discussions will cover various legal aspects of the labor market, ranging from the restructuring and legislative challenges associated with it, to outsourcing and off-shoring from an employment law perspective. Speakers at the event will include Mihaela Buzila, advisory director at KPMG Romania; Silvia Radu, governmental programs executive with IBM Romania; Anca Harasim, executive director of AmCham; and Alina Dragan, HR executive director of UniCredit Tiriac Bank. The two sessions will be moderated by Anca Grigorescu LL.M.Eur, partner of bpv Grogorescu, and Tiberiu Csaki, local partner with Salans Romania.
The event, which is organized in partnership with bpv Grigorescu, KPMG Romania and Salans, will take place at InterContinental Hotel on May 12. For more information and registration, please go to www.business-review.ro.